Sarpay Özçağatay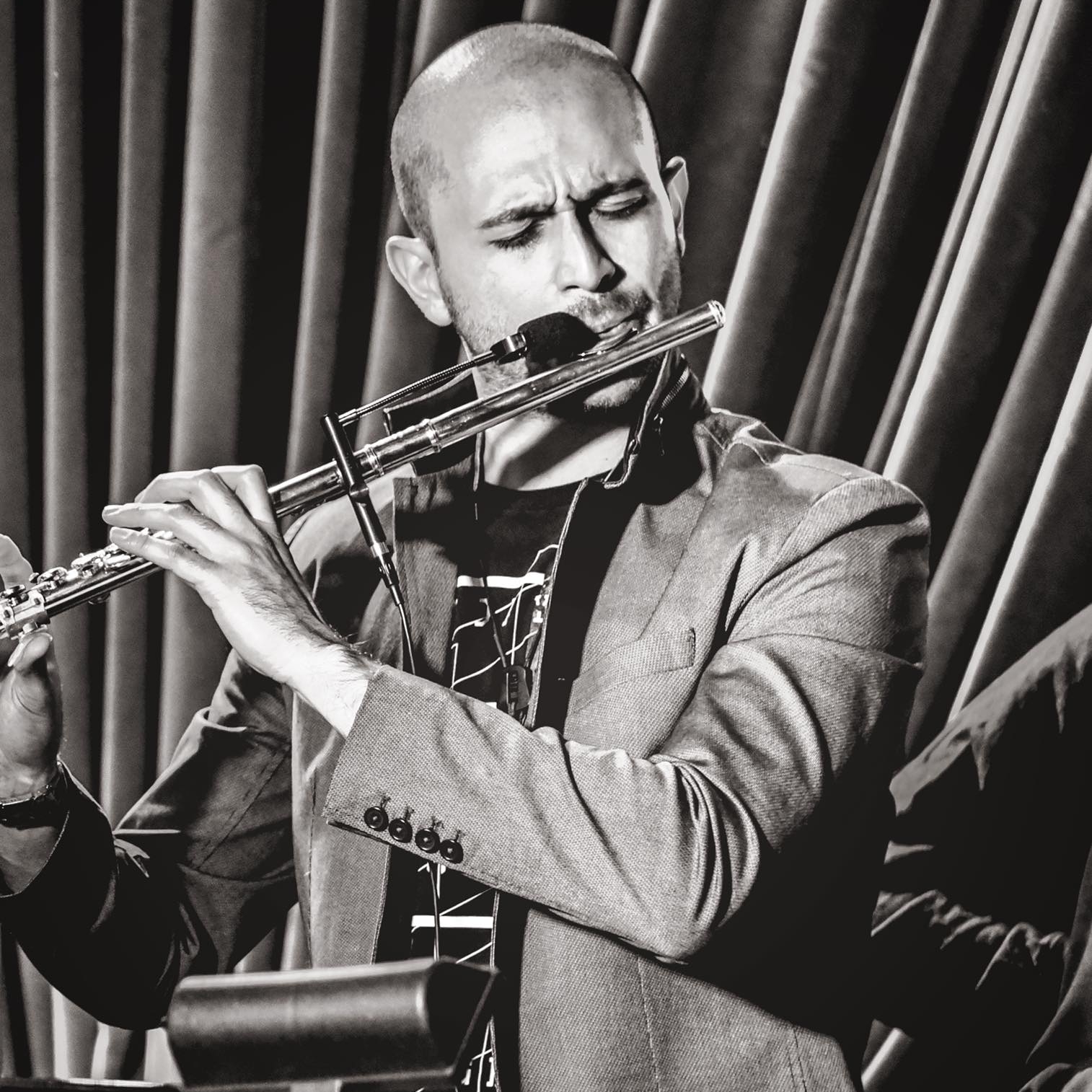 Sarpay "SharpEye" Özçağatay is the prestigious Berklee College of Music private instructor, author, performer,clinician and recording artist. His self-produced debut album of original compositions "Unexpectable", was released in 2013. It was well received by leading jazz critics and broadcasters in blogs, jazz radio, newspapers and flute magazines.
He is an artist at the top notch Japanese flute company, Miyazawa Flutes and is also endorsed by Applied Microphone and Ton Kooiman thumb rest company. In addition, the "SharpEye" logo and brand that he made its way into many instrument makers work. British flute maker Trevor James created a signature "SharpEye" alto flute for him.
As an educator, in addition to his workshops and extensive online presence, he serves as jazz chair of the National Flute Association and is a judge at their competitions. He published 5 series of flute method books for jazz and classical players titled UNLOCK (5 Volumes). The UNLOCK​ series recognized quickly by many professional jazz and classical flutists and musicians around the world and sold in 36 different countries so far. He has an extensive online presence and is followed by flute students and professionals from around the world.
He has performed countless concerts at prestigious jazz and world music venues and at music festivals with Grammy Award winning artists and internationally acclaimed musicians from all over the world. As a recording artist, he has performed on many albums as both a leader and a sideman, as well as being a voting member of the Recording Academy (Grammy's).