15

Nov
HAKAN BAŞAR TRIO - EFG LONDON JAZZ FESTIVAL @PIZZA EXPRESS JAZZ CLUB SOHO
November 15-13:30 PM

-

November 15-15:30 PM
Ubuntu Music (Director : Martin Hummel)
Hakan Basar is an exceptionally gifted 15-year-old Turkish piano wunderkind who makes his international debut at this year's London Jazz Festival. Performing with his trio, Hakan captivates audiences with a repertoire of classics from jazz legends.
"Hakan is a one-of-a-kind young artist with an exceptional gift and a pedigree inspired by the masters of the jazz lexicon." - Martin Hummel (Director of Ubuntu Music)
Hakan began playing piano when he was eight. By the age of 10, he gave his first public concert at the Pera Music Festival in Istanbul. Several years later, Hakan was performing live at major clubs, concert halls and festivals across the country.
Most recently, Hakan has enjoyed the privileges of having met or attended workshops with a number of the world's greatest jazz artists including Chick Corea, Ron Carter and Eddie Gomez. Hakan is often compared to Joey Alexander.
For the performance, Hakan introduces his accomplished trio, consisting of Halil Çaglar Serin (bass) and Ferit Odman (drums).
Halil began playing bass at 13 years old and was granted a scholarship at Berklee College of Music in the US. He's played with a number of greats, including Eddie Henderson, Jim Snidero and Miguel Zenon.
Ferit is a much in-demand drummer, hailing from Istanbul. He studied in Sweden, Turkey and the US where he was awarded a Fulbright Scholarship. He's played and recorded with a number of stellar artists, including Vincent Herring, Danny Grissett, Peter Washington and Brian Lynch.
The Hakan Basar Trio captivates audiences with a repertoire of classics from the jazz masters including Michel Petrucciani, Thelonious Monk, Oscar Peterson, Miles Davis and others.
Hakan's debut album, 'On Top of The Roof', has just been released worldwide on Ubuntu Music to significant critical acclaim.
This show is not to be missed!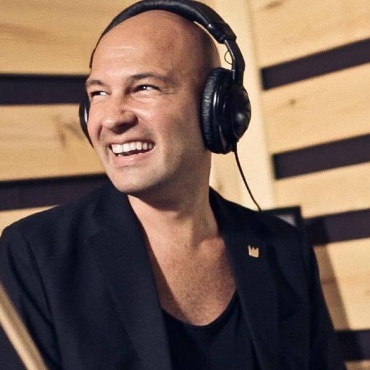 Ferit Odman is an on demand and busy jazz drummer based in Istanbul. He started his music studies in Sweden as an AFS exchange student (1999), got a full scholarship to get his B.A.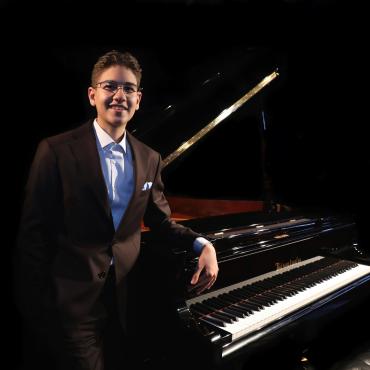 Hakan Başar (Jr.) ,who was born in 2004, began playing piano when he was 8.